Join NASE
Why become a NASE professional?
Reason # 1 - Training Materials
NASE offers the most up to date and complete training materials. Unlike other training organizations, we don't have a warehouse full of out-dated materials to sell before we develop new products.
Digital Student Kits - As the leader is digital training materials, NASE offers a full array of complete digital student kits that include video based eLearning course, eStudent manual, virtual student record, "c" card and virtualCCard.
Free Digital Instructor Materials - Once you become a NASE professional, you have access to all of our instructor materials and student manuals for no additional fees.
Reason # 2 - Make More Money
We offer competitive pricing on digital materials, whether or not you do a monthly subscription or buy a single unit. Are you a retail store? This program will blow your mind,
Reason # 3 - Teach Different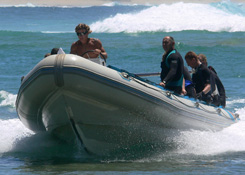 Enjoy the Freedom: Teach the way that's best for your students and your situation.
Teach Real-World Diving: No mandatory snorkels. No required skills that put you and your students at risk. And no out-of-date procedures that should have been abandoned in the 1970s.
Protect the Environment: Our all-digital approach to diver training not only makes it possible to certify divers without cutting down a single tree, it's also more appealing to a generation of consumers raised on the Internet.
Save More, Make More: You pay just one student fee per course that covers eLearning, a digital student manual, online record keeping, c-card processing and more — no hidden extras. And you tie up nothing in inventory that can easily go out of date.
Interested in learning more about becoming a NASE Dive Professional?
Download our information package

Download New Member Crossover Forms
Interested in learning more about becoming a NASE Dive Professional?